Campaigning
The next election to the Scottish Parliament will be held on Thursday 3rd May 2007. Napier Tories will be out in force helping the campaigns in Edinburgh South and Edinburgh South West constituencies where vast majority of Napier University is based.
We'll be hoping to add a youthful element to all campaigns to help secure victory where Napier University students could play a decisive role as to which party wins each seat.
Edinburgh Wards 2007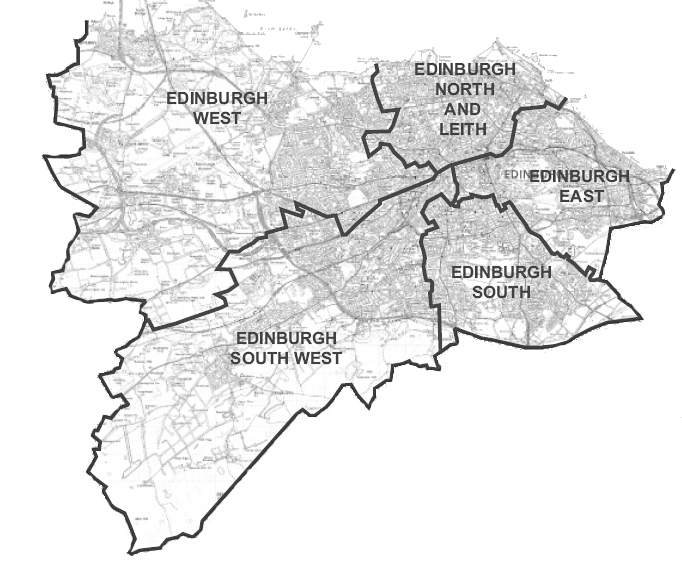 Edinburgh North and Leith
Iain Whyte is the chosen candidate for Edinburgh North and Leith. He was born and brought up in Edinburgh graduating from the University of Edinburgh and working for the NHS as a Quality Improvement Officer. He has been a member of Edinburgh City Council since 1995 representing Craigleith and is the leader of the Tory group on the council. On the council he is a member of the Advisory Committee on Youth Services and a additional member of the Executive (Educational Matters). He is also the constituency assistant to ex-Scottish Tory leader David McLetchie MSP.
Edinburgh Pentlands
David McLetchie will be defending the Edinburgh Pentlands constituency which he won from Labour in 2003. Active in Young Conservatives and Conservative student politics from 1968, he was the Conservative candidate for Edinburgh Central in the 1979 General Election. He has held numerous senior positions within the Scottish Conservative Party at constituency and national level and was President of the Scottish Conservative and Unionist Association from 1994-1997. In September 1998 he was elected to lead the Party's campaign in the first election to the Scottish Parliament held in 1999. He was returned as a regional list member for Lothians. In the 2003 election he won the Edinburgh Pentlands constituency.
Edinburgh South
This constituency's candidate is Gavin Brown. He's a young! qualified solicitor turned entrepeneur who started his own training consultancy business. His interest in business affairs led to his appointment as Vice Chairman of Glasgow Junior Chamber of Commerce. A keen speaker, he won the World Debating Championships in Las Vagas in 2002. He is also heavily involvd in sports, holding a black belt in Tae Kwon-Do, where he is a former Scottish gold medalist. To find out more about the versatile Gavin look on his website at: www.gavinbrown.org
Edinburgh West
The final main candidate is Gordon Lindhurst who lives in West Lothian. He studied Scots Law at Edinburgh University and undertook further legal studies, including European law, at Glasgow and Heidelberg universities. He works as an advocate and is a former teacher of English in Germany. His interests include cabinet making, metalworking, voluntary work, hillwalking and cycling.  
COUNCIL ELECTIONS
Elections to the City of Edinburgh Council will also take place on 3rd May 2007. The elections will use a new voting system – the Single Transferable Vote (STV) to elect our councillors. Instead of electing one councillor to represent each ward with around 6,000 voters in each, we will be elect 3 or 4 councillors in much larger multi member wards with 18,000 – 25,000 voters in each. Instead of putting an X beside your preferred candidate's name as at present, voters will be asked to rank their preferred candidates in order by writing 1, 2, 3, etc against their names on the ballot paper.
The new voting system is intended to give a more proportional result in the larger wards and across the City as a whole. The new supersize STV wards which lie wholly or partly within the Edinburgh Pentlands constituency and the Conservative candidates who will be standing in them are as follows:-
| | | | | |
| --- | --- | --- | --- | --- |
| Colinton and Fairmilehead | Craiglockhart and Fountainbridge | Meadows and Morningside | Pentland Hills | West Edinburgh Gorgie/Dalry |
| Cllr Jason Rust and Cllr Elaine Aitken | Gordon Buchan | Cllr Mark McInnes | Cllr Alastair Paisley and Andy Maciver | Iain Gibson |